Kreighoff K80 Pro Rib 30″ Trap
Kreighoff K80 Pro Rib 30″ Trap
Description
Kreighoff K80 Pro Rib 30″ Trap
Condition 9/10
Comes with Kreighoff Case and 3 x titanium chokes
K-80 | PRO RIB
The K-80 Pro is available with a Trap or a Sporting configuration. The K-80 Pro features an adjustable rib which is can be set and locked in place by the shooter to fine tune the gun for their own personal mount. The Pro Rib is taller than the conventional soldered Tapered Flat Rib on a standard K-80 Trap or Sporter. This promotes a higher head position and more visibility of the foreground.
The fully adjustable O/U-barrel for shooting trap. Not only can the point-of-impact of both barrels be adjusted simultaneously, the possibility also exists to adjust the spread between the 2 free-floating barrels by changing the front hanger resulting in different point of impacts for each barrel if desired. This way, for example, the bottom barrel can be set to shoot higher than the top barrel.
K-80 PRO RIB | BARRELS
Built around the same K-80 Receiver as every K-80, the K-80 Pro gives you the ability to adjust the rib height and puts you in control. The ability to adjust the rib is the key feature of the Pro Rib, the raised height allows more visibility and quicker target alignment. The rib measures 16mm from the barrel at the rear and between 6.5mm and 12.5mm at the front, depending on which extension adjustment setting you use. The height can be altered using the adjustment wheel.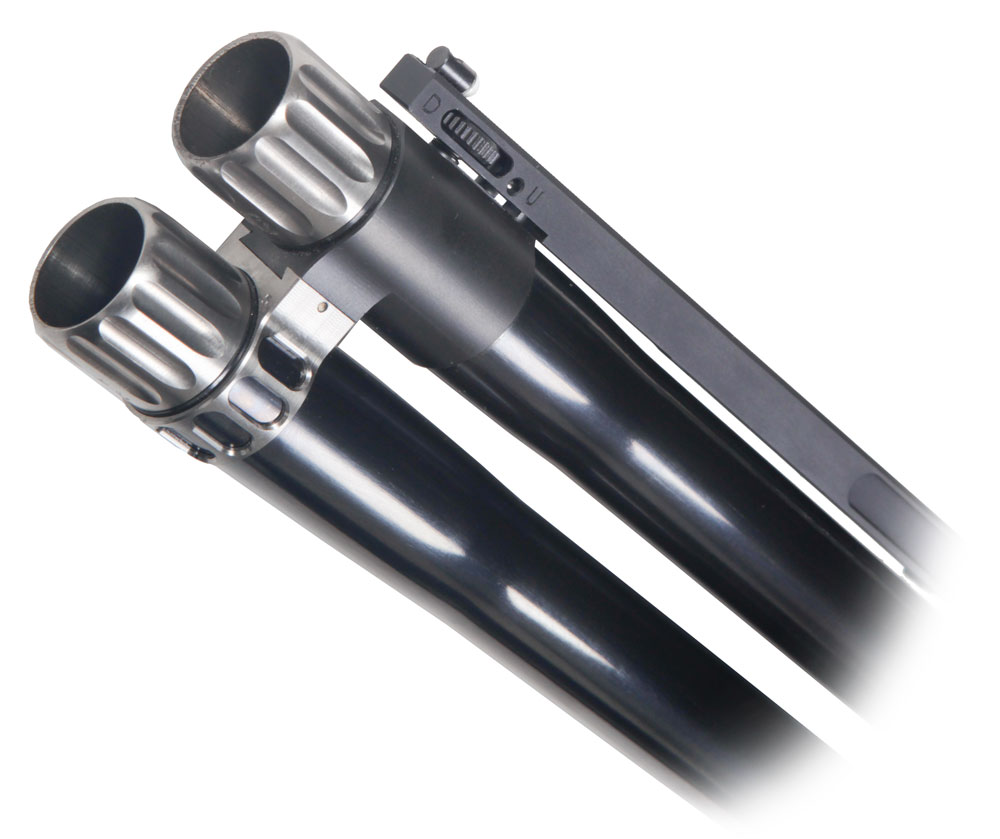 To change the height of the rib, simply unscrew the grub screw on the top of the rib, adjust the wheel to the correct setting you want, then tighten the grub screw to fix the position. Note that older Pro Rib models, use a spacer block system to adjust the height of the rib. Different heights are available to order.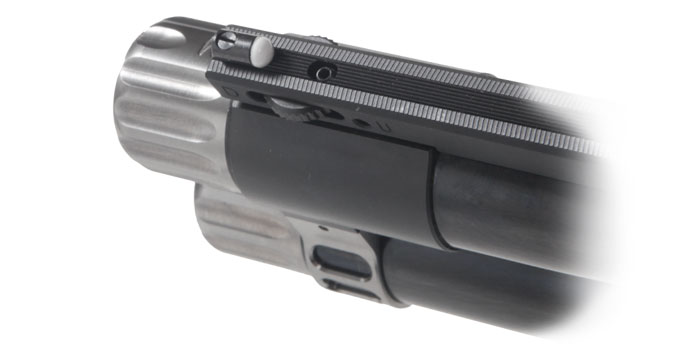 K-80 PRO RIB | STOCK
Optimally designed stock and forearms to suit the Pro Rib barrels and keep your head aligned with the rib. The adjustable comb can be easily modified to suit individual requirements. The main difference between the Pro Trap and Pro Sporter is the Stock. The Pro Trap is now with a rollover comb giving you optimum head positioning.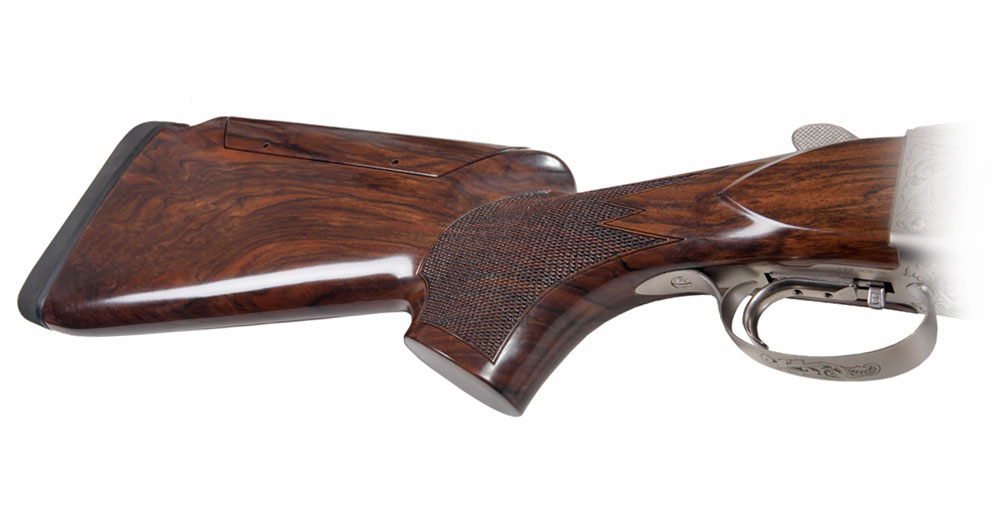 ---
K-80 PRO RIB | SPECIFICATIONS

K-80 PRO TRAP
12/76 (3″), chambers are chrome plated
Standard barrel length: 76 cm (30″) or 81 cm (32″)
Factory screw-in chokes, incl. 5 choke tubes and choke wrench
Free-floated barrel set
Adjustable rib: 10 mm taper flat featuring chamfered edges on top
ProTrap stock with adjustable comb
Trap forearm with slanted end
Highest selectable shot pattern: 70/30
Stock finish: epoxy
Weight*: approx. 4.1 kg
---
K-80 Pro Barrels are available in 30″ (1,682g) and 32″ (1,726g), both with Screw In Chokes only.

| | | |
| --- | --- | --- |
| | | Pro Trap |
| Length of Pull | | 365mm / 14.37″ |
| Length of Grip | | 89mm / 3.50″ |
| Drop at Nose | | 45mm / 1.77″ |
| Drop at Monte Carlo | | 45mm / 1.77″ |
| Drop at Heel | | 54mm / 2.13″ |
| Cast at Heel | | 3mm / 0.12″ |
| Cast at Toe | | 13mm / 0.51″ |
| Pitch | | 90º |