InfiRay C2w Thermal Monocular
InfiRay C2w Thermal Monocular
Description
InfiRay C2w Thermal Monocular
Multifunctional Entry-level Thermal – InfiRay C2w & E3w
2021-09-02
If you are licensed hunters with using InfiRay's E3 Plus products experience once and want to renew it, or just thermal newcomer who are looking through this blog via clicking from social, don't look around, just gear up for InfiRay' s newest thermal imaging monocular—C2w & E3w! The newest series is counted into entry level range of InfiRay but still shining it's bright on multifunctional features. Built-in PIP and Wifi module, 5 color palettes and powerful storage and video recording, etc. These features provide users with more menu selections and operating functions, all-round to cover your needs and just blow you up!

Thermal sensor advantages
Taking great advantages of thermal sensor technology, 12um with 256×192 resolutions is embedded into C2W and 17um with 384×288 resolutions is into E3w, NETD≤ 40mK high sensor sensitivity feature combine with F1.0 fast aperture Ge-lens allow these two models create high quality thermal imaging which is decisive also imperative for hunters and thermal newcomers.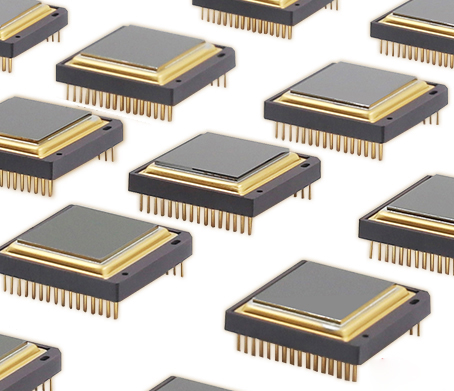 Built-in Wifi module and Photo/Video record
These compact constructed thermals provide users with photo and video function, specially preferred by users who enjoy take and record great videos or footages during their trip on the way, showing pics with their posts or with their greys he hunted or any moment highly deserved to be remained. Except that popular sharing will be easier for hunters as they can ultilize Wifi function of them, the built-in WiFi module allows 4 connections simultaneously.

16G great storage for workpieces
The memory capacity of 16G is enough to support 40,000+ photos or 24 hours of continuous video recording to ensure the continuity of outdoor activities. You can record whatever you find, the only needed condition is your device is power on.
Built-in PIP Function
The PIP (Picture-in-Picture) Function improves accuracy by providing a 2x magnified image of the reticle area at the top of the display, with a maximum magnification of 8 times. When grasping the overall situation, it can accurately observe the details, increase the playability and highlight the professionalism.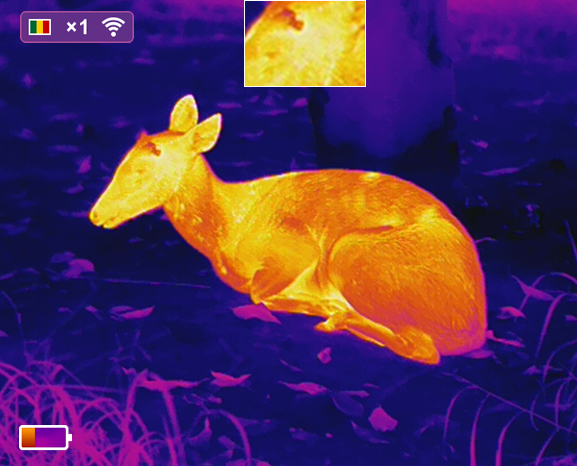 Sufficient Operation Time-C2W
Richly benefited from great electrical components featuring lower power consume, it can ensure up to 12h sufficient battery life (under standby mode) which enable that users can operate as they want to when hunting or in outdoor. In addition, with the functional standby function users could turn off the display temporarily when not in use, and quickly start the thermal monocular when you need to use it, saving power for you whatever when and where.

50Hz High Frame Rate—E3w
With frame rate 50 Hz could guarantee every moment you captured in your field of view. Smooth and clear image effects will brings you exceptional and ultimate outdoor and hunting experience.
In a conclusion, C2W or E3W is a multifunctional thermal monocular meanwhile cost-effective entry levels for thermal goers. User-friendly interface and design allow users can acknowledge and e-learn it in short time and hold it on your hand easier. So if you are looking for entry level high cost performance, they won't let you down!