InfiRay ZOOM Series ZH38
InfiRay ZOOM Series ZH38
Description
InfiRay ZOOM Series ZH38
Have you ever expected that a monocular can have dual fields of view and×2 optical zoom, with a beyond expectation higher resolution display screen, which even has shutterless function? Getting these demands, InfiRay Outdoor's ZOOM series came into being.
The ZH38 is a high-end thermal imaging monocular for outdoor, which has three "FIRSTS" in the industry in terms ofdual field of view (FOV),1440×1080 high display resolution and shutterless technology. In terms of product features, ZOOM adopts the 12μm 640×512 resolution sensor featuring NETD≤25mK (25°C, F#=1.0), with 32GB storage, fast changeable battery pack with 2 batteries as standard which can reach up to 20 hours. But how can InfiRay ZOOM be satisfied with this? ZH38 has also made a qualitative leap in product packaging. If you are looking for a thermal imaging monocular which can zoom as you wish, ultra clear image quality and powerful functions, ZOOM will be your go-to-choice!
InfiRay always puts the user's demands and product experience on the top priority. In order to achieve the goal of seeing farther, wider, and clearer, ZOOM pioneered in the dual field of view technology. 19 mm focal length – the larger field of view will help search the target, and when you lock down a target, you can zoom up to 38mm focal length – the smaller field of view, to identify the target and all of its details. You can zoom from one field to the other according to your need. It is worth mentioning that the dual field of view of ZH38 achieves fast focusing, that is, when you adjust the focal length from 19mm to 38mm or vice versa, the device can quickly and accurately focus on the target. And in the ZOOM operation interface, it can make users aware in which field of view they are when they are observing , and notify users which way they should switch to if they want to change the field of view.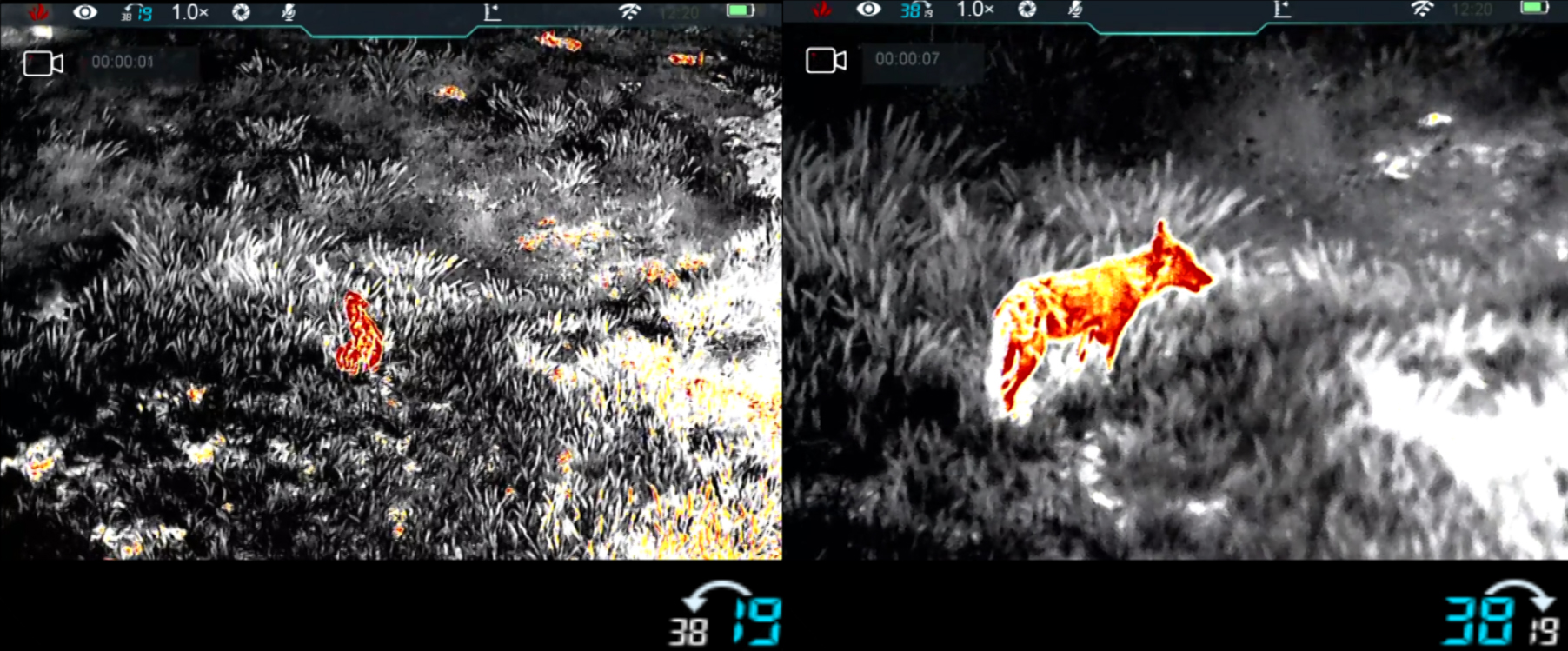 In terms of display resolution, the ZOOM series also achieved the FIRST. The ZH38 uses a 1440×1080 FHD OLED display, which has a greater improvement than the 1024×768 display resolution currently on the market. ZOOM supports ×1/×2/×3/×4 electronic zoom, with 20 times magnification eyepiece, the observation is clearer and more comfortable, which greatly enhances the human eye observation experience.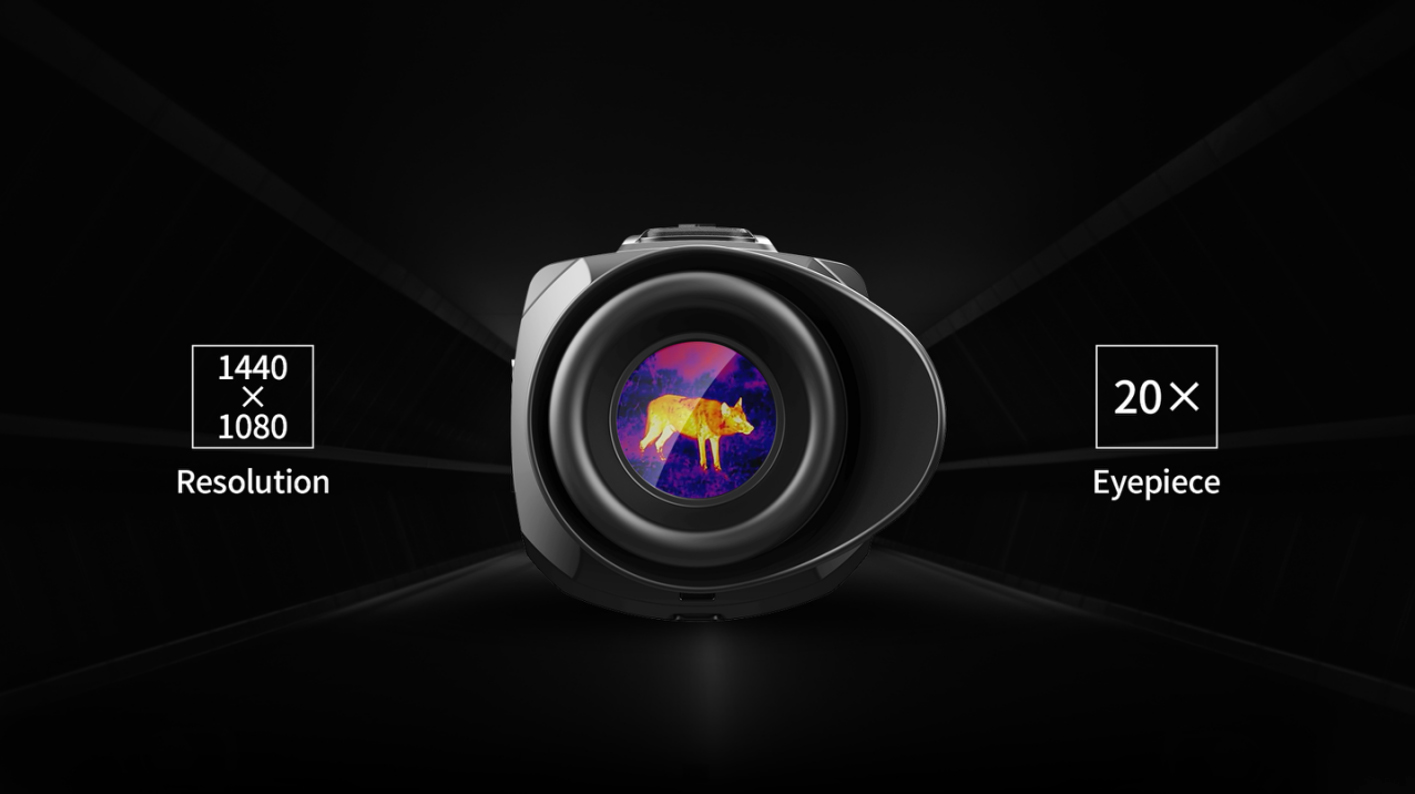 Have you encountered a lag when the shutter is refreshing? I believe that when you use the buttons to change NUC, there will often be jams and noise. In order to solve this problem, InfiRay's engineers developed the first shutterless function. The Shutterless core module is adopted to nullify the shutter calibration, simplify the operation, and lower the energy consumption, making the imaging quieter and linear, ensuring the continuity of the picture and improve the user experience.
Are you impressive with the clear imaging delivered by E6+V3 & E6Pro? Then please pay attention to ZOOM. The ZH38 is also equipped with uncooled Vox 12um 640×512 high resolution sensor featuring NETD ≤25mk (25°C, F#=1.0). And the ultra clear mode, which is highly praised by users, is also equipped on ZH38, it can result in a more detailed field of view and enhanced object identification capabilities, no matter how harsh weather conditions are, even in heavy fog and rain. With the powerful sensor and image algorithm, better image quality is provided.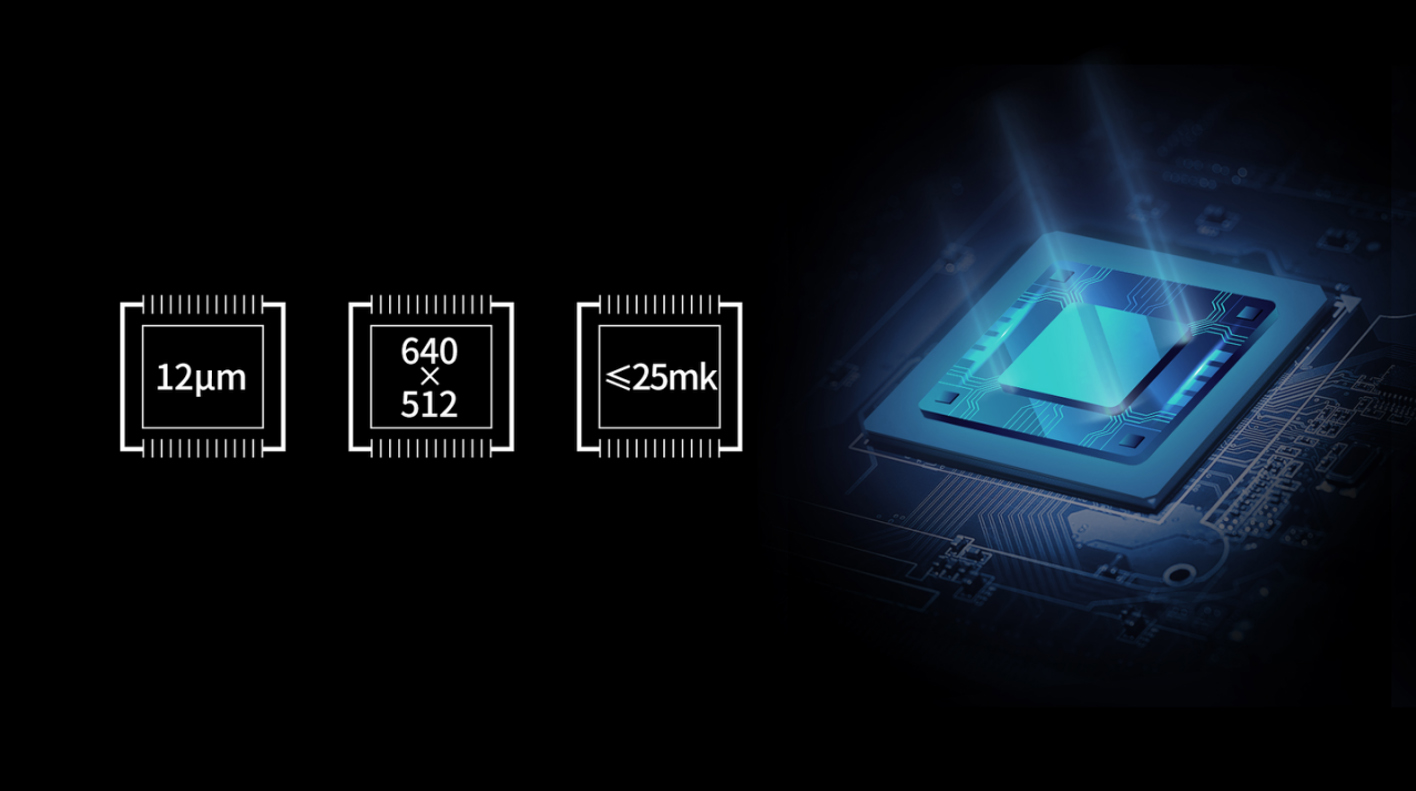 In addition to the above features, the surprise that ZOOM brings is much more than that. Based on user feedback, ZOOM continues the advantages of the Rico series in terms of fast changeable battery pack. Using low-power components, lower power consumption, with a standard additional battery pack and a replaceable 4400mAh large-capacity lithium battery pack, ZOOM's battery life up to 20 hours. The batteries can be quickly removed and replaced with new ones in a matter of seconds.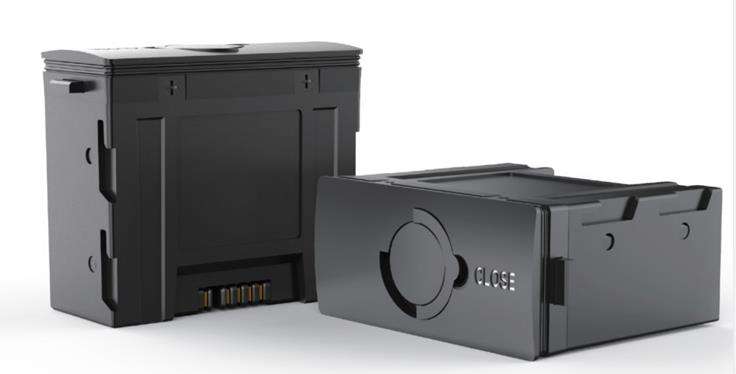 Of course, functions of ZH38 are still powerful and retains some of the advantages that users love, such asdiversified color options, picture in picture, digital zoom, hot spot tracking and stadiametric rangefinding, it allows users to choose the optimal observation way based on actual scenarios.
By breakthroughs and features introduced above, believe that you have been attracted by the ZOOM ZH38 and can't wait to see the details of this monocular. Learn more about ZH38, please visit: