Pard DS35-70RF Gen 2
€1,100.00
Pard DS35-70RF Gen 2
Description
Pard DS35-70RF Gen 2
*** This item requires a Firearms license it wont be shipped until a copy of the license is sent to us ***
Ultra-clear Display. Beautifully Vibrant
The DS35 uses an 800*800 LTPS circular display, which delivers high-clarity images with rich contrast and has an extra-wide field of view for enhanced situational awareness. Viewing feels more natural, like you are viewing from a traditional day scope.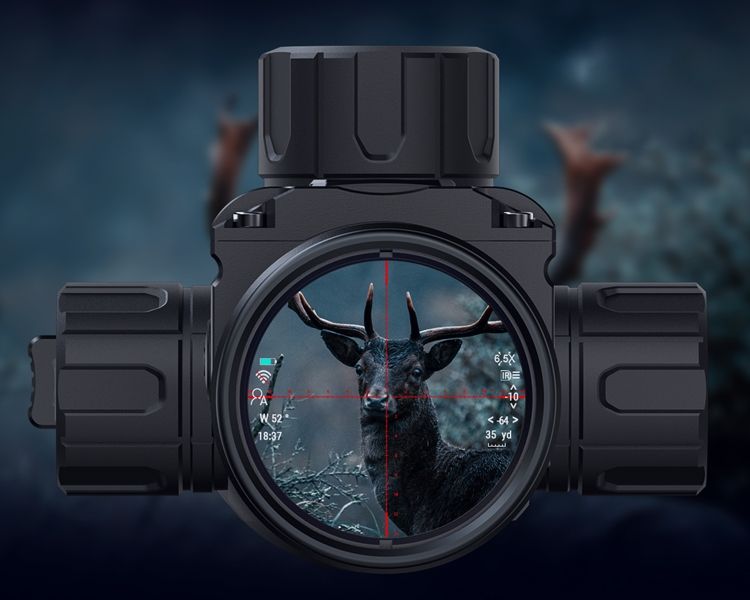 ---
Innovative Image – Shift Zero
It's now easier and more convenient to zero your scope. The image will shift to align with the impact point, instead of shifting the position of the reticle. The crosshairs will always remain fixed in the center allowing you to use the entire field of view.
Easier to sight your scope
Wide field of view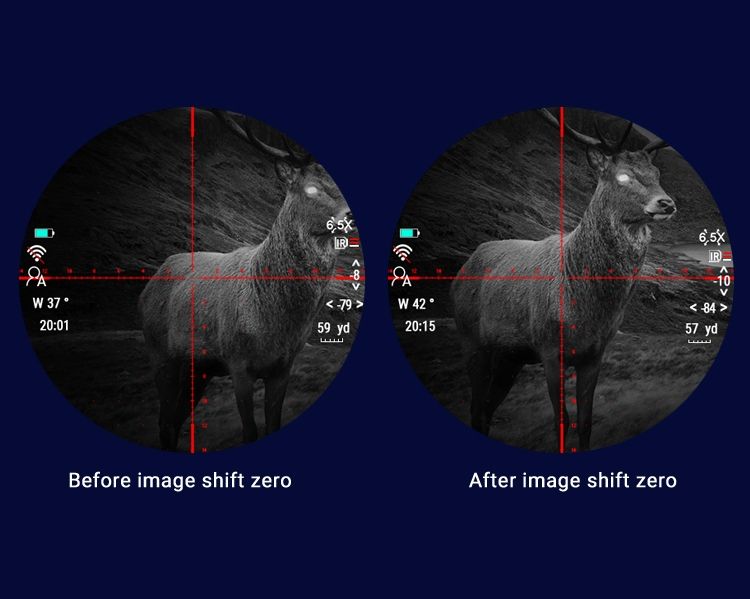 ---
Focus-free Lens Cap
The lens cap was designed based on the pinhole theory, so that when it gets too bright during the day, you can use the lens cap as a sunshade and then open the small hole. There is no need to refocus the scope, when observing different targets at different distances.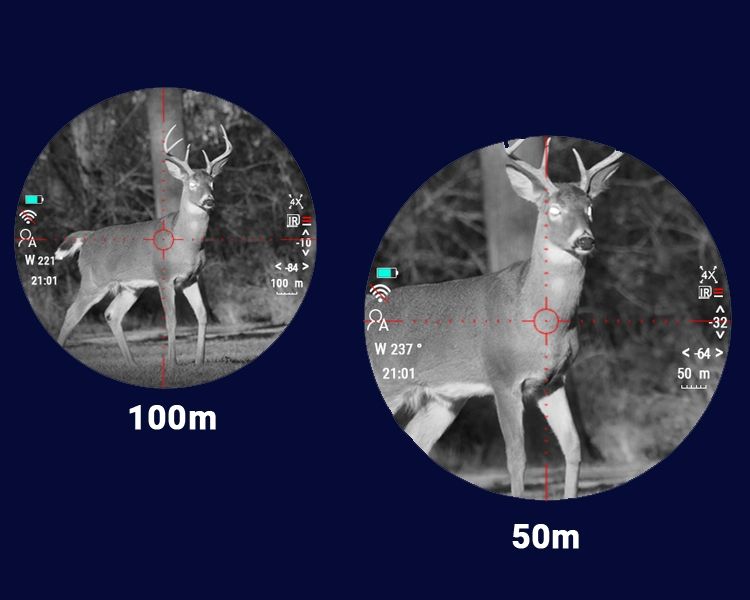 ---
Extremely Sensitive CMOS Sensor
The CMOS 0.001 low lux image sensor performs well in low light and delivers higher resolution images. The DS35 has a 2560*1440 (2K) sensor and the DS33 has a 1920*1080 sensor to suit your needs.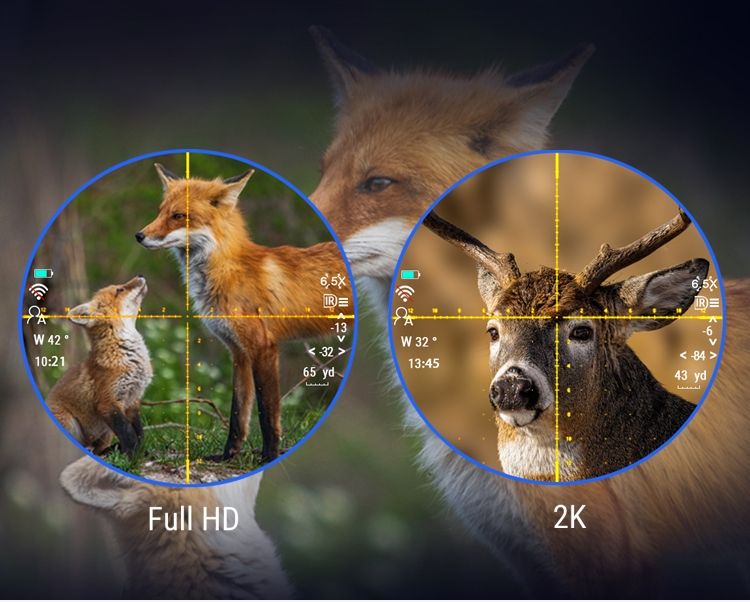 ---
Targets can be detected up to 1000M away. The newly developed compact ranging module is precise and has fast detection speed. When paired with integrated ballistics, the LRF gives you the range information you need at night to hunt smarter.
Precise target ranging


Hunt smarter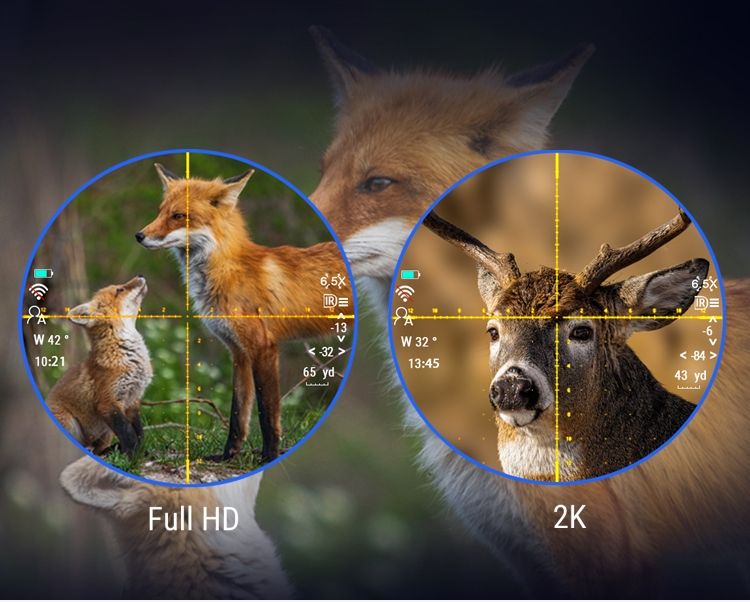 ---
Accurate Ballistic Calculator
The integrated ballistic calculator can calculate bullet trajectory parameters such as velocity, bullet weight and zero range. The advanced technology helps you to improve your accuracy by calculating precise aiming points for your next shot placement.
Quickly indicate the precise aiming point
Accurately place your shot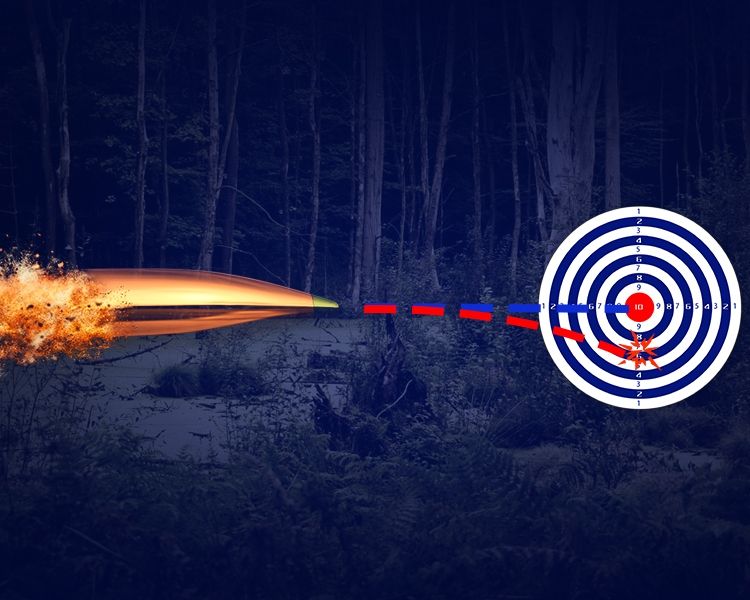 ---
Direction Adjustable IR Light
You can unscrew the IR head and point the IR light in your desired direction. The IR light helps in target identification and is ideal for spotting and navigation. At night, the IR illumination range can reach up to 500 meters.
850nm Optional wavelength
Powerful illumination range